Introducing H-Promise, our Certified Pre-Owned Program designed to help you purchase with full, uncompromising confidence. With H-Promise, you will be at ease knowing your vehicle has received superior service and meticulous attention to detail. It is our pledge at Belleville Hyundai to never compromise your confidence in a Hyundai Certified Pre-Owned vehicle, but to deliver you one that comes with the peace of mind you deserve. After all, you're not just buying a pre-owned vehicle, you're buying pre-owned Hyundai quality from Belleville Hyundai. 
Simply Buy or Lease one of our selected Hyundai pre-owned vehicles and finance it at Belleville Hyundai to receive all the benefits of this amazing program!
That's the H-Promise!

WARRANTY, BEYOND EXPECTATIONS.
Among its many features, Belleville Hyundai's H-Promise Certified Pre-Owned Program now includes a transferable 1-Year/20,000 km Powertrain Limited Warranty.*
*Any warranty claims made during the vehicle's original 5-year Limited Comprehensive Warranty period have no deductible. Each separate warranty claim made during the additional warranty period, after the vehicle's original 5-year Limited Powertrain Warranty period has expired, is subject to a $100 deductible. *Some restrictions do apply, see dealer for detail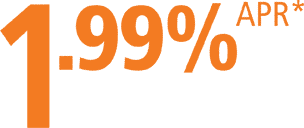 BUY WITH DOLLARS AND SENSE.
Enjoy preferred financing rates as low as 1.99 % on select models at Belleville Hyundai. Contact us for complete details!

OUR INSPECTION MAKES A POINT.
120 OF THEM.
Long before you see your Belleville Hyundai Certified Pre-Owned vehicle for the first time, it has undergone a rigorous evaluation. In order to become certified, every Hyundai pre-owned vehicle must pass a 120 inspection point program, with minimal tolerances. That means our Hyundai trained technicians thoroughly check over the entire vehicle from back to front, top to bottom, left to right, inside and out. 

EXTRA BENEFITS.
Going beyond the expected, there are even more benefits that come with owning a Hyundai Certified Pre-Owned Vehicle from Belleville Hyundai, such as complimentary one-year 24 hour roadside assistance, first oil change no charge, and a 3 month trial subscription of Sirius XMTMSatellite Radio.

LONGER EXCHANGE PERIOD.
If you're not satisfied with your purchase, our vehicle exchange program - one of the longest exchange periods in the industry - allows you to simply bring it back to Belleville Hyundai within 30 days/2000 km and exchange it for a vehicle that fits your needs.  
No regrets. No doubts. No questions about it.